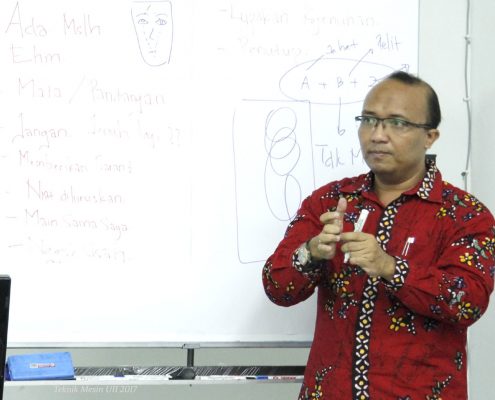 https://mechanical.uii.ac.id/wp-content/uploads/2017/11/dody-hertanto-bimbingan-konseling-teknik-mesin-uii-2017.jpg
1082
1400
mechanical
https://mechanical.uii.ac.id/wp-content/uploads/2017/11/Prodi-Teknik-Mesin-300x127.png
mechanical
2019-01-22 04:15:45
2019-01-22 04:15:45
Counseling Training for Academic Supervisors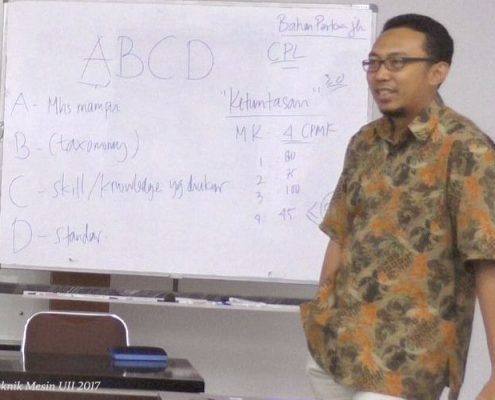 https://mechanical.uii.ac.id/wp-content/uploads/2017/11/metode-pengukuran-capaian-pembelajaran-berlian-kushari-mechanical.uii_.ac_.id-teknik-mesin-uii-2017.jpg
500
672
mechanical
https://mechanical.uii.ac.id/wp-content/uploads/2017/11/Prodi-Teknik-Mesin-300x127.png
mechanical
2019-01-22 02:39:18
2019-01-22 02:39:18
Method and Assessment Instrument of Learning Outcome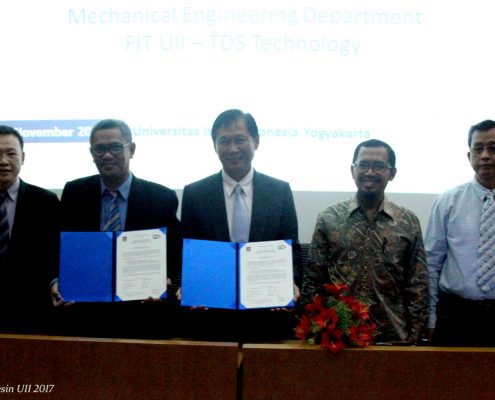 https://mechanical.uii.ac.id/wp-content/uploads/2017/11/moa-tds-teknik-mesin-uii-2017.jpg
922
1400
mechanical
https://mechanical.uii.ac.id/wp-content/uploads/2017/11/Prodi-Teknik-Mesin-300x127.png
mechanical
2019-01-22 02:36:41
2019-01-22 02:36:41
Department of Mechanical Engineering UII has Collaborated with TDS Thailand
Mechanical Engineering Website
Why study in Mechanical Engineering
Since 2016, UII's Mechanical Engineering Study Program has obtained the accreditation status of A from the National Accreditation Board of Higher Education. This achievement is a testament to the commitment of UII's Mechanical Engineering Study Program to continuous quality improvement. By focusing on manufacturing, especially on the competencies of product design and industrial automation, UII's Mechanical Engineering Program undertakes structured development in curriculum formulation which focuses on analytical skills supported by applicative skills as per industry needs.
Training Centre
Manufacturing Training Center
Mechatronics Training Center
Career Opportunities
Graduates of UII's Mechanical Engineering Study Program can work as Product Design Engineer, Manufacturing Engineer, Project Engineer, Research Engineer and Technopreneur in industries such as Manufacturing, Automotive, Processing, Food Processing, Building and Construction and Mining; Services; Power Generation; Researches; as well as Educational and Governmental institutions. Some alumni of UII's Mechanical Engineering Study Program have been able to work abroad and many are able to pursue postgraduate studies at several leading universities, both domestic and abroad.
Program Studi Teknik Mesin
Gedung KH. Mas Mansyur  Lantai 2
Universitas Islam Indonesia
Jl. Kaliurang KM. 14,5 Sleman Yogyakarta 55584
Phone: +62 274 895287 ext. 147
Email: [email protected]

Akreditasi Institusi A. Universitas Islam Indonesia telah mendapatkan Akreditasi Institusi A dari Badan Akreditasi Nasional Perguruan Tinggi (BAN-PT) sejak tahun 2013.